Has it really been 2 months since I last posted? I am ashamed of myself greatly…
Well, here's to a new year and a new step in our lives! Let me catch you up on what has happened in 2015 for me. It's kind of uneventful, but also kind of not. You'll see what I mean.
Nursing School.
Yeah, that's about it. No, really. You don't believe me?
Okay, okay, I'll be serious!
January 2, 2015: Personal Hell
I started Nursing School. It was… difficult, to say the least. Actually, I don't want to talk about it. Let's fast forward.
November 7, 2015: Glorious Rejuvenation
My very first audiobook, THE WITCHES' SLEEP read by Melissa Chatwood, was released! I've sold several copies, and it excites me when I get emails from listeners about how much they enjoyed it.
This is honestly incredible to me because as I was reviewing the audio–which is word for word of the THE WITCHES' SLEEP that was published in 2012 when I was only 17 years old–I kept thinking to myself how much I've changed in my writing style. I kept thinking to myself that I really need to re-write this book, because I could make it so much better with what I can do now! Was I making a mistake by continuing with this audiobook? Should I have rewritten the book first?
With the encouragement of my family, I decided to continue with the audiobook. Because, honestly, a lot of the great reviews I get on Book One of The Witches' Sleep Trilogy are BECAUSE of the "simple writing style" portrayed. So I just threw my hands in the air and said, "Let it be as it may."
And it is. I have not edited THE WITCHES' SLEEP at all since it was published all those years ago (I act like it was 40+ years ago though it wasn't, but trust me… it kind of feels like it).
But everyone has an opinion, and I respect those that differ from mine. Although sometimes… haters gonna hate, period.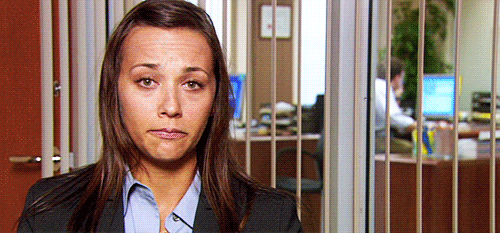 December 7, 2015: Freedom At Last!
I graduated Nursing School on this glorious day. It was filled with tons of mixed emotions from all my classmates.
But I regret nothing.
January 7, 2016: In Hell Again… (just for a little while this time)

I am only ONE WEEK AWAY from taking my state board exam… You know, the one that if I pass I am finally an actual licensed nurse? And let me tell you, I am so very, very nervous.
So when you pray (or meditate, whatever you do), PLEASE REMEMBER ME! Thankyou,Iloveyousomuch.
I know I always say this, but I never will stop: Thank you, YES YOU, for your support, and even when I am inconsistent with posting on my blog or my Facebook page… You still stick around. That's truly incredible. I really wish I could hug all of you and tell you myself how much your unending support means to me.
My #1 dream in life is to have a family (practically everyone close to me knows this). But next to that, all I want is to write for my readers, write for the world. I would love to go on book tours one day, go to book conventions, have grand book signings, and (shamelessly I admit) maybe possibly would-be-amazing, movie productions.
(Hey! What writer doesn't dream of such feats?)
Love you guys! Take care of yourself as you start your 2016 journey! I'll try to keep you updated this next month!
(PSSSTT! Over here… I do have some big news regarding Book Three of The Witches' Sleep Trilogy. Stay tuned!)
"Love must be sincere. Hate what is evil; cling to what is good." ~Romans 12:9
KAITLYN DEANN is the author of "The Witches' Sleep" and its sequel "World of the Beasts". Check out her Amazon Page. You might just find yourself falling for something you never thought you'd like! Find more information on her website: www.kaitlyndeann.com.