Hi, Readers!
Sooooo…. I was thinking, "What can I do for my awesome readers for Halloween this year?" After much agonizing thought on the subject (actually I just thought about it yesterday, but I liked the way that sentence flowed), I decided I'd give you guys THE WITCHES' SLEEP for the Kindle for FREE from October 27th to October 31st!
Also, I decided to give away ONE signed copy of THE WITCHES' SLEEP.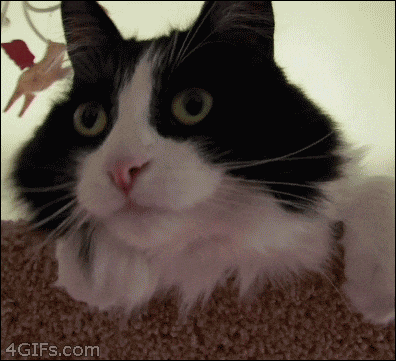 I haven't done a giveaway in SO LONG. I thought it was about time. 😉
Here's what some had to say about THE WITCHES' SLEEP:
"The Witches' Sleep is an exceptionally well-paced story, a pleasure that I rarely experience as an avid reader. I was truly immersed in my reading and connected with the story and its characters so well as if I was experiencing it for real. Ella or Sunlight is …. a very well-created character, and very vibrant with acceptable weakness and admired strength. Kaitlyn Deann is my new favorite author. I can't wait for the next book form this remarkable author." -Reviewed by Lit Amri for Readers' Favorite              

"Seventeen-year-old debut author Deann has written a political, moral and racial commentary on U.S. society in the guise of a fantasy novel. Told in the present tense, with short, sharp uncluttered prose and dialogue, the novel contains elements of great maturity. A remarkable, entertaining read and a useful political-awareness treatise for thinking teens." – Kirkus Reviews

"This is a really original plot, well written. Witches inhabiting another planet as race; such a great concept. Character development is excellent and I personally enjoyed Tuck and Sea-Anna. The world building, crucial in fantasy-dystopian genres, is vivid and colorful. I look forward to reading more from this award winning author." – Michael Dadich, author of THE SILVER SPHERE and THE SINISTER KIN


"The Witches' Sleep is a well-written novel, offering strong positive messages while combining elements of science fiction and the supernatural. Kaitlyn Deann does an outstanding job of entering her main character Ella's mind and sharing her thoughts and emotions. I found the world of Raena, and its sister worlds, to be interesting. There's plenty of potential for exploration in future novels. All in all, Kaitlyn Deann has written a fine novel and will only improve with time. The gold medal that she won in the 2013 Readers' Favorite International Award Show was well-deserved. I look forward to great things in her future." – Tony Ross, author of VICTOR

"In The Witches' Sleep, Kaitlyn Deann weaves of tale of true love, social injustice, and care for others. When you read this book, you will find yourself wrapped up in adventure and stuck with the question, "What happens NEXT?" It is a pleasant surprise to find Ella, the main character, a strong female character. While Ella battles her own issues, she is kind, loving, and driven to do what is right. Deann weaves a new creative world that draws you in and won't let you go! There are plenty of unique twists and surprises that I won't tell you about because I don't want to ruin the fun of it all. Kaitlyn Deann has done a wonderful job telling her tale in a clear, concise, and creative way. I can't wait to see what she produces next, especially since the ending of The Witches' Sleep leaves you overcome with a desire to read the next one and see what happens next!" – Vicki V. Lucas, author of TOXIC and RANCID
So. How is this giveaway thingy gonna work? Well, I love Rafflecopter because it makes it easier to keep everything organized… So I guess we'll just go with that. Good luck!
The Giveaway: a Rafflecopter giveaway
Love y'all,
(P.S. For those of you keeping up with each blog post… I made a 100% on my Reproductive Test from last week! *happy dance*)
---
The Witches' Sleep
World of the Beasts